Aztec Home Inspections Inc
is a premier Harrisonburg home inspection company geared towards customer service.
We are standing ready to provide you with a thorough, detailed and informative Harrisonburg home inspection.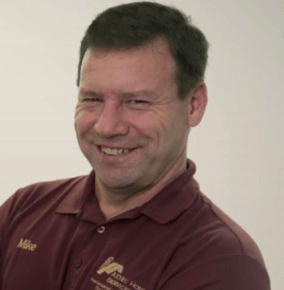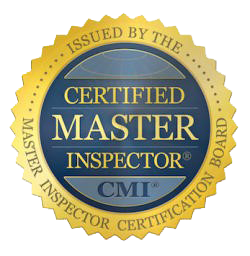 Experience
More than a home inspector, more than a home inspection! The state of Virginia and many home inspector certifying organizations do not require a home inspector to determine how to repair issues discovered during a home inspection.
With a background in home construction, repair, and remodeling and a licensed Home Improvement Contractor, Aztec Home Inspections Inc provides you with more than a home inspection that tells what issues were found. We believe you deserve more; your home inspector should have the knowledge and experience to explain how to repair and address many of the issues found during the home inspection.
Aztec Home Inspections Inc, home inspection reports include repair advice on many issues discovered during your home inspection. Every home inspection comes with a 60-page home maintenance manual written by the inspector, not purchased from some third party.
On Site Home Inspection Report Delivery
The typical amount of time a buyer has to respond to a seller after a home inspection is 72 hours. If you have to wait 48 hours to get the home inspection report that leaves very little time for you to read the report, consider what the inspector has found, and respond to the seller. With a full-time job taking 8-10 hours out of your day and the needs of your family and friends this leaves you only a few hours to consider the home inspector's findings and how to respond to the seller.
Buying a home is no small step even if it's your second or third time. Making a decision about the purchase in a few hours can be costly. Aztec Home Inspections Inc believes you deserve better. When you hire us to protect your interests you not only receive your report at the end of the inspection, we will sit down and discuss our findings, explain in our opinion what caused the issue and some remedies for correcting the discovered issue.
Responding to the Seller
Aztec Home Inspections Inc reporting system makes it easy to create a list of repairs.
In just a few clicks you can produce a repair list that includes digital pictures and comments made by your home inspector. This information comes right from your home inspection report. The list of repairs is editable even after you have emailed it. After you move in you can edit the list and create yourself a list to address minor maintenance needs found during the inspection.
Click here to see how easy it is to create a repair list from your home inspection report!
Low Crawlspaces
Some crawlspaces are too low for home inspectors to enter. Inspector safety is the big concern here. Many home inspectors will label the area as not inspected. How does this help the home buyer? You are buying the home without an assessment of the crawlspace, major support structure and the foundation.
Aztec Home Inspections Inc believes you deserve better. Aztec Home Inspections Inc will access crawlspaces down to ten inches in height using Inspector Charlie. Inspector Charlie is an RC vehicle with a high definition video camera and very bright lights. 
Low Crawlspace? No Problem! See a low crawlspace Charlie Video here!