Aztec Home Inspections Inc.
Harrisonburg's Premier Home Inspection Company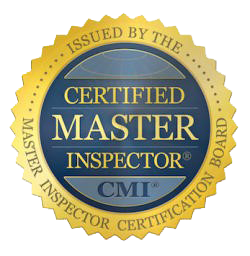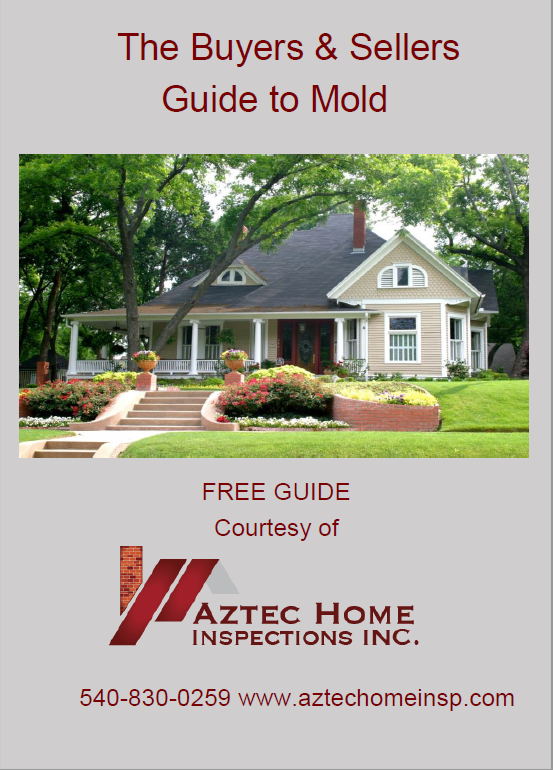 Aztec Home Inspections is a premier home inspection company focused on customer service, and our Five Star Google reviews show it! We are standing ready to provide you with a thorough, detailed, and informative home inspection. Your inspection report will give you the details you need to make an informed buying decision.
Your home inspector, Mike Donitzen, has 40 years of experience in home construction and remodeling, and has inspected over 9,000+ homes. Having a home inspector with home construction experience on your side gives you the best home inspection and the highest level of protection.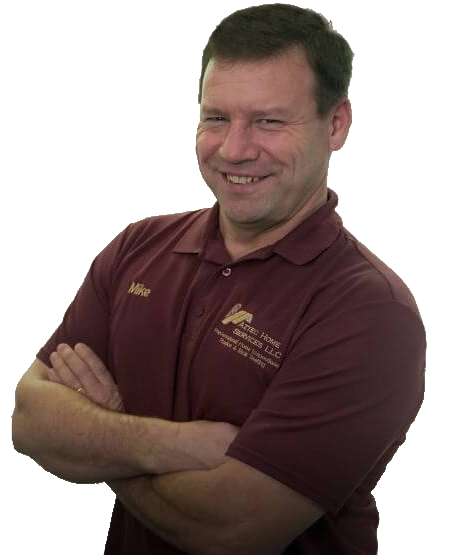 "When the cost of your service is more important than your customer and your integrity, both you and your customer lose."
Thorough, Detailed, and informative home inspections
Not only did Mike do a thorough job with the inspection, he was personably, friendly, and answered any and all questions we had during the process. This was especially helpful as first time home buyers. We highly recommend his services!
Ryan Payne
12:04 13 May 22
Mike with Aztec Home Inspections did an awesome job inspecting our new construction home. When we did our walkthrough with the builder, the builder's project manager indicated he was grateful for the review and noted that some of the things Mike found were things that he would never have seen (e.g., the sewer pipe in the attic that didn't connect up to the pipe going through the roof). He also provided good guidance on radon mitigation as we're moving here from an area where radon isn't really a thing and we had no clue about it. Though this is an additional cost when buying a home, it is well-worth the investment.
Amy Caison
11:14 10 May 22
Mike did an extremely thorough job during our recent home inspection. He also took time to walk through it and answer all the questions we had.
Quinn Ramsey
20:35 08 May 22
AMAZING! Mike is an absolute wealth of knowledge. I called with questions about mold and feel like I've graduated mold college. Mike is very passionate about what he does and I will refer him every time. I am confident that his services are well worth your investment.
Caleb Helmuth
17:56 26 Apr 22
Mike Donitzen of Aztec Home Inspections Inc. did an outstanding job of inspecting the home that my wife and I are buying. He clearly answered all my questions and made valuable recommendations on things about the home that might need work in the future. I highly recommend him as a home inspector.
Our Provided Home Inspection Services
  What is your goal?
Home Inspection – Pre-Drywall- 11-Month- Radon – Mold
Home Inspection
Pre-Purchase~Sellers~Pre-Drywall
11 Month Builders Warranty
starts at $400.00
Areas of Inspection:
Plumbing
Electrical
HVAC
Structural
Roofing
Built-In Appliances
Certified Thermal Scan
Certified Visual Mold Evaluation
Reporting of mold, regardless of the amount is not required by Virginia Home Inspector Regulations. Virginia has on regulations or licensing requirements for mold inspectors or remediators. Mold destroys what it is growing and though it may not affect your health right away in time it will.
Radon Testing with Home Inspection
 starts at $125.00
State-of-the-art radon testing equipment, ensuring you and the seller get accurate results!
Radon test and analysis conducted by AARST-NRPP certified radon testers. The continuous monitor testing device will be placed in the home for a minimum of 60 hours. Results are delivered at the end of the testing period.
Home Seller's Beware! Radon testing during inclement weather can increase indoor radon levels. 
Home Buyers Beware. Radon testing when the property is not at lived in conditions can reduce indoor radon levels and all homes regardless of age or foundation can have high levels of radon. The second leading cause of lung cancer in the United States!
Mold Testing with Home Inspection
starts at $275.00
Without a property evaluation, mold testing alone is a waste of time and money!
Includes the collection of six (6) samples of mold growth, a thermal scan of the property , a separate Mold Assessment Report and the Mold Remediation or Sanitization Protocols. The Mold Assessment and testing are conducted according to the EPA, AIHA, and NORMI guidelines. Additional samples are $35.00 per sample.
American Industrial Hygiene Association
National Organization of Remediators and Mold Inspectors

Mold Assessment
start at $550.00
This service focuses on water intrusion and mold growth. The exterior of the property will be evaluated for water intrusion points, the interior of the property will be visually evaluated for mold growth. The Mold Assessment will include, when accessible and applicable attics, basements, and crawlspaces. The plumbing system is evaluated for water leaks. The accessible areas of the HVAC system are evaluated for visible growth. The service includes the collection of six (6) mold samples and a thermal scan. Additional samples are $35.00 per sample.
Mold fogging is not an industry accepted practice. Do not waste your money. Per the EPA, CDC and AIHA all mold growth must be removed. 
Home Inspection Reports
Aztec Home Inspections discusses their findings onsite and 99% of our home inspection reports are delivered before we leave the property. As our customer, you won't have to wait 24 to 48 hours to read the report and stress about responding to the seller.
You can also easily share your inspection report with someone else, like Uncle Bob the contractor in Florida. An email address is all you need to quickly and effortlessly share the report. From within the report, hit the 'Share' button, add the email address, and hit send. Done! Uncle Bob just received a complete copy of the home inspection report, including all pictures and videos.
Create A List of HOME Inspection Repairs
Aztec Home Inspections provides digital home inspection reports that include the ability to create a repair list. This tool automatically populates pictures and home inspector comments from the inspection report and is a fabulous way to transfer information about the home inspection.
This list helps avoid miscommunication, assists all parties involved, and is helpful to repair contractors. Watch our video "How To Create Your Repair List" to see how quickly you can create and edit a repair list from within your home inspection report.
 Aztec Home Inspections provides home inspections in Harrisonburg, Staunton, Mount Jackson, Luray and the cities within the following counties: Rockingham, Augusta, Shenandoah, Page, Rockbridge, and Abemarle Virginia Counties.