Aztec Home Inspections Inc.
Harrisonburg's Premier Home Inspection Company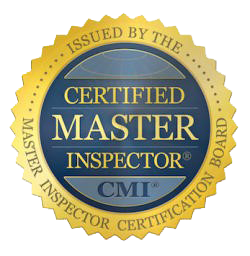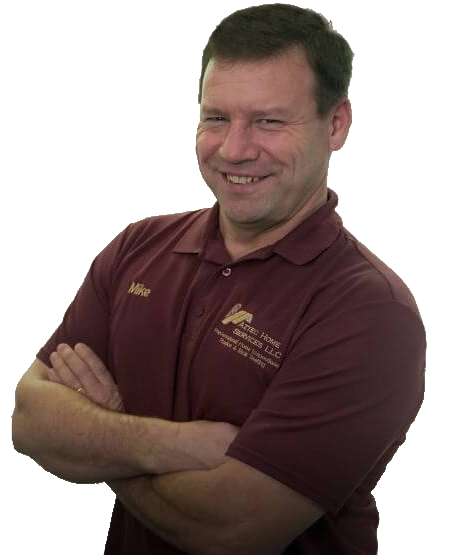 Thorough, Detailed, and informative home inspections
Aztec Home Inspections is a premier home inspection company focused on customer service, and our Five Star Google reviews show it! We are standing ready to provide you with a thorough, detailed, and informative home inspection. Your inspection report will give you the details you need to make an informed buying decision.
Your home inspector, Mike Donitzen, has 40 years of experience in home construction and remodeling, and has inspected over 9,000+ homes. Having a home inspector with home construction experience on your side gives you the best home inspection and the highest level of protection.
Mike from Aztec Home Inspections was professional, he came in and did a very detailed and thorough inspection. He took the time to explain everything he found and took the time to answer all my concerns and questions. He even had suggestions on how to address the issues he found he found throughout the inspection. He's very responsive and you can tell he truly cares about the well being of others. I would recommend him to anyone who had questions or concerns about mold. The report was so thorough and detailed. Everything you would need to know was included (from what exactly mold is, the different types of mold, the findings, and explained everything in depth).
Lex McQueen
07:57 07 Dec 21
Roscoe Miller
03:03 04 Dec 21
Thorough, professional, excellent customer service!
Trell Miller
04:58 24 Nov 21
Mike is a fantastic home inspector. I had a leak from my bathtub on the second floor which was causing water damage and mold growth in my living room ceiling. Mike quickly found the leak, tested the area for mold and inspected the entire house for water intrusion. His report was extremely thorough yet easy to comprehend. I would highly recommend using Mike if you have suspicions of water intrusion or mold growth in your home.
Solomon Brenneman
13:02 22 Oct 21
Mike was very professional and receptive to our questions and concerns. We were very happy with his report and it gave us peace of mind. We would be happy to work with him again.
Chelsea Choate
12:29 06 Oct 21
Home Inspections 
  What is your goal?
Inspection – Radon – Mold
Property Inspection
starts at $400.00
Areas of Inspection:
Plumbing
Electrical
HVAC
Structural
Roofing
Built-In Applinaces
Certified Thermal Scan
Certified Visual Mold Evalaution
Radon Testing with Property Inspection
 starts at $125.00
State-of-the-art radon testing equipment, ensuring you and the seller get accurate results!
Radon test and analysis conducted by AARST-NRPP certified radon testers. The continuous monitor testing device will be placed in the home for a minimum of 60 hours. Results are delivered at the end of the testing period.
Mold Testing with Property Inspection
starts at $175.00
Without an evaluation, mold testing alone is a waste of time and money!
Mold test, the collection of three samples of apparent mold growth. Additional samples are $35.00 per sample.

Mold and Moisture Evaluation
Mold Evaluations start at $500.00
This service focuses on water intrusion and visible mold growth. The interior of the property will be visually evaluated for mold growth, the evaluation will include, when accessible and applicable attics, basements, and crawlspaces. The plumbing system is evaluated for water leaks. The accessible areas of the HVAC system are evaluated for visible growth. The service includes the collection of three samples and a thermal scan. Additional samples are $35.00 per sample.
Home Inspection Reports
Aztec Home Inspections discusses their findings onsite and 99% of our home inspection reports are delivered before we leave the property. As our customer, you won't have to wait 24 to 48 hours to read the report and stress about responding to the seller.
You can also easily share your inspection report with someone else, like Uncle Bob the contractor in Florida. An email address is all you need to quickly and effortlessly share the report. From within the report, hit the 'Share' button, add the email address, and hit send. Done! Uncle Bob just received a complete copy of the home inspection report, including all pictures and videos.
Create A List of HOME Inspection Repairs
Aztec Home Inspections provides digital home inspection reports that include the ability to create a repair list. This tool automatically populates pictures and home inspector comments from the inspection report and is a fabulous way to transfer information about the home inspection.
This list helps avoid miscommunication, assists all parties involved, and is helpful to repair contractors. Watch our video "How To Create Your Repair List" to see how quickly you can create and edit a repair list from within your home inspection report.
 Aztec Home Inspections provides home inspections in Harrisonburg, Staunton, Mount Jackson, Luray and the cities within the following counties: Rockingham, Augusta, Shenandoah, Page, Rockbridge, and Abemarle Virginia Counties.