Home Inspection Services
Buyers Home Inspections ~ Pre-Listing Home Inspections ~ Pre-Drywall ~ 11- Month Builders Warranty ~ Mold Assessment
Home Inspections Start at $400.00 
Home inspection fees increase based on the finished square footage and total square footage for a pre-drywall inspection. Other factors that may influence your home inspection fee are travel distance and additional services.
Fees are subject to change without notice.
Aztec Home Inspections Inc provides home inspection services in Harrisonburg and the surrounding counties, and highly recommends and prefers that our clients be present during the home inspection.
Your home inspection will include:
Roof System (gutters, downspouts, and roof penetrations)
Structural Components
Exterior (doors, windows, cladding)
Driveways & Walkways
Attached/Detached 2-Car Garage
Property Drainage
Decks and Balcony
Interior (doors, windows, floors, walls, ceilings, stairs)
Certified Mold Assessment
Attic, Ventilation & Insulation
Electrical System
Plumbing System
Wood/Gas Fireplaces
Certified Thermal Imaging
Built-In Appliances/Washer/Dryer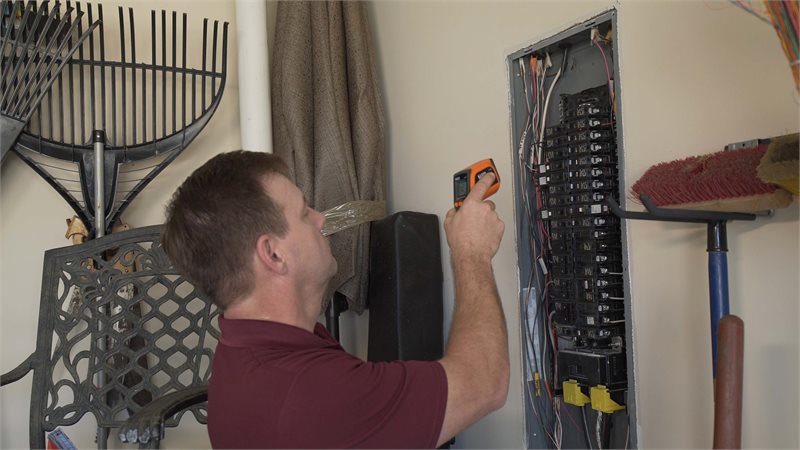 Additional Inspection Services
Aztec Home Inspections also offers additional home inspection services like radon testing in Harrisonburg and mold testing in Harrisonburg.
These testing services are not included with the home inspection, so make sure to let your agent or home inspector know that you'd like to schedule these additional services along with your home inspection.
Radon Testing Starts at $150.00
Every home should be tested for radon gas during the transfer of real estate, regardless of age and foundation type, and even if there is an existing radon mitigation system in place. After all, radon is the second leading cause of lung cancer in the United States. Aztec Home Inspections has conducted many radon gas tests in homes with existing radon mitigation systems that were not doing their job and needed repairs.
Crawlspaces, slabs on grade, basements, and new and old homes have returned a result higher than the EPA action level of 4.0 pCi/L. The only way to know what the radon levels are is to conduct a radon test. You hire a home inspector to evaluate the HVAC system, why would you not evaluate an existing radon system? It's your lungs. Order a radon test to protect your family's health.
Radon tests and analyses are conducted by AARST-NRPP-certified radon testers. The continuous monitor testing device will be placed in the home for a minimum of 60 hours. Results are delivered at the end of the testing period.
For a proper radon test to take place the testing device must in the home for no less than 60 hours. Twelve hours of closed-house conditions and 48 hours of testing.
Just get the test, your lungs are worth it!
Home Seller's Beware! Radon testing during inclement weather can increase average radon levels. 
Home Buyers Beware! Radon testing when the property is not at lived-in conditions can reduce indoor radon levels and all homes regardless of age or foundation can have high levels of radon. 
Our Mold Assessments and mold testing are conducted according to Virginia Code 55.1-703, the Virginia Department of Health, EPA, AIHA, and NORMI.
Add a Mold Test to your home inspection. $225.00
Schedule Just a Mold Assessment. $425.00
Add mold testing to your Mold Assessment $225.00
Without a proper mold assessment, mold testing is a waste of your time and your money!
AHI holds mold assessment and testing certifications from IAC2 and NORMI and we adhere to Virginia Code 55.1-703 when conducting mold assessments and mold testing.
Our mold test, when added to a home inspection or mold assessment includes the collection of six (6) samples of possible mold growth, a Mold Assessment Report, and Mold Remediation and/or Sanitization Protocols. Additional samples are $40.00 per sample.
A mold-free home is a safe haven for families and friends, but that can be diminished when there are elements of the home that are detrimental to your family's health and the property. One of the most common offenders is mold. In order to properly test a home, the EPA and the AIHA state it must be evaluated first and testing during a home purchase just makes sense. Getting sick after you move in is just miserable. Not knowing before or having an opportunity to address the mold before you buy makes the mold problem even worse.
During your Mold Assessment, we'll thoroughly evaluate your home top to bottom looking for water intrusion, water leaks, and mold growth. Then develop a proper testing plan and provide you with a detailed Mold Assessment Report to assist you in understanding the mold condition of your home.
Mold Remediation/Sanitization Protocols (MRP/MSP) are provided when mold samples are collected. MRP/MSPs assist you and/or the mold remediator in the mold clean-up process.
Take action now! Stop mold in its tracks and protect your family.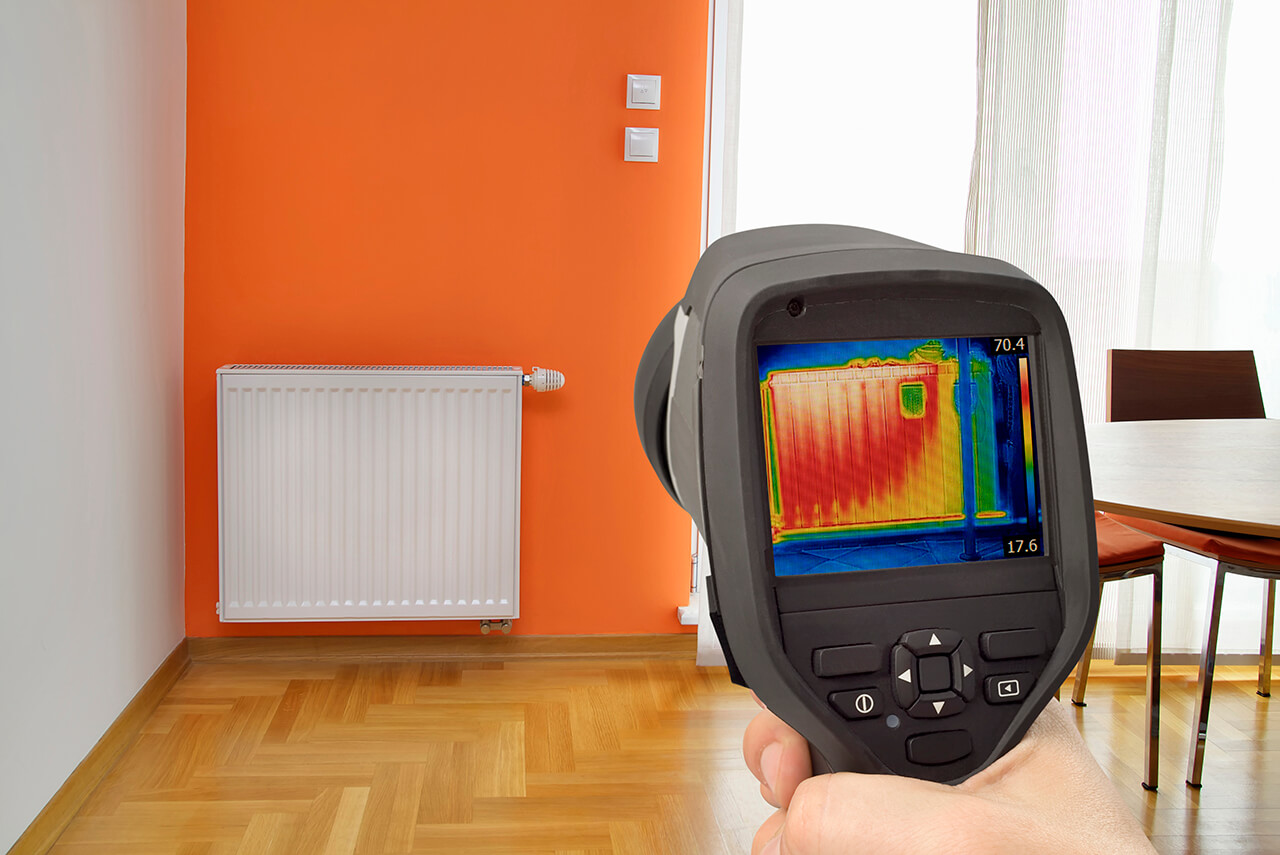 Thermal Imaging Included With Every Home Inspection and Mold Assessment
Thermal imaging reveals hidden roof and plumbing leaks, water intrusion, and overheating electrical circuits and breakers. All of these items cannot be seen without the use of a thermal camera.
Roughly 51,000 house fires each year are caused by overheating electrical devices, and approximately 500 deaths are attributed to electrical fires. Hiring a home inspector who scans your electrical system with a thermal camera just makes sense.