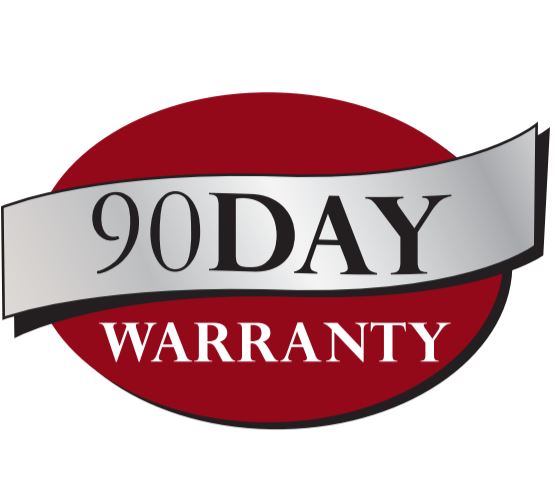 Inspection of the homes Major Systems include:
Areas and items inspected during your home inspection, which can provide evidence of a defect in one of the four major systems.
Foundation/Structure: The basement, crawlspace, attic and visible structural components. Any present conditions or clear indications of active water penetration observed by the inspector. The report will include any general indications of visible foundation issues, which may include, floor sloping, improper operation of doors, inoperable windows, normal settlement and unusual foundation cracks.
Inspection of the attic typically includes visual examination of the following: roof structure (framing and sheathing); roof ventilation; insulation; electrical components (wiring, junction boxes, outlets, switches and lighting); plumbing components (vent pipes, bathroom vent terminations) and HVAC components (drip pans, ducts, condensate pipes).
Heating and Air Conditioning: The heating and air conditioning will be operated and the produced temperature verified at the floor or ceiling registers. The presence of lack of air flow will be verified at each supply register. The outdoor unit and air handler (indoor unit) and all visible supply and air return ducts will be evaluated to ensure proper sealing, mounting, ground clearance and free air flow.
Electrical System: Inspect the electrical service line to include drip loop, and weather head, ground and structure clearances, meter box. Inspect the service panels and main disconnects for proper wiring and connection's, evidence of overheating and wire connection security. Test GFCI and AFCI breakers for function and proper wiring. Operate all accessible switches and outlets (to include GFCI outlets). Inspect the function of light fixtures and ceiling fans. Operate all accessible base board heating units, ceiling and wall mounted heating units. visually inspect and evaluate all visible branch circuits. Test all smoke and carbon monoxide detectors. 
Plumbing System: Identify and report the location of the main water shut off valve. Inspect and evaluate the water heater and water temperature, evaluate the water heater electrical service, gas supply line and exhaust, inspect the temperature-pressure relief valve and tube. Flush toilets, run water in sinks, tubs, and showers and operate the stoppers. Opearate and inspect jacuzzi tubs, pliumbing and pumps. Inspect the visible plumpbing supply and drain lines. Inspect the visible gas or oil supply line and valves. List the location of the main shut off for oil and gas supply.
Exterior: Visually inspect the siding, flashing, trim, eaves, soffits and fascia. Visually inspect the exterior doors, windows and associated trim. Inspect deck and porch, (floor and supports) stoops, stairs, porches, and railings. Inspect and report vegetation, surface drainage and retaining walls issues. Inspect gutter and down spout issues to include attachment and drainage. Inspect the roof covering by walking the roof or with binoculars when the roof can not be accessed. Inspect roof ventilation, flashing, skylights, chimneys and other roof penetrations.
Inspection of the garages: floor, wall and ceiling surfaces; operation of personnel doors, garage doors, openers and associated hardware. Lights, switches and outlets to include GFCI outlets.
Inspection of the homes interior: Includes all the rooms in the home.
All visible wall, ceiling and floor surfaces, operation of accessible windows, skylights and doors.
Inspection of kitchens includes: range/cook top and oven, presence of the anti-tip); hood fan and microwave (fan, light, temperature check on popcorn setting, turn table and ventilation) dishwasher (operated through a complete cycle), refrigerator operation, icemaker and water dispenser. Garbage disposal operation, plumbing and electrical connections. Random check of cabinet door and drawer operation, security of hardware and function. Counter top secutity, kitchen island security.
Inspection of the bathrooms: Lights and switches, testing and operation of GFCI outlets. Faucet operation and supply lines, hot left and cold right. Sink and cabinet security, sink drainage and stopper. Toilet security to the floor, flush operation and supply line. Tub/shower faucet operation and security. Operation of jacuzzi tub and inspection of the jacuzzi plumbing, pump and associated electrical connections, GFCI and grounding connections.
Inspection of fireplaces include the following:
Wood burning: Fire brick and mortar, lintels, hearth and mortar, damper, chimney throat and ash clean outs.
Gas Fireplace: Operational controls, electrical supply, gas supply and shut off valves. Log placement and presence of a carbon monxide detector.
Add These Inspection Services To Your Home Inspection
Storage buildings are not a part of the home inspection and many sellers refuse to even consider repairs to small ones. If the home you are considering has storage buildings that you wish to have inspected, let your agent or inspector know before the inspection, so enough time can be provided to complete the service. What is considered a storage building? The Virginia home inspector regulations classifies a storage building as "Outbuilding" means any building on the property that is more than three feet from the residential building that might burn or collapse and affect the residential building." Any structure (for inspection purposes) that is not attached (other than detached garages) to the home will be considered a storage building. Prices are determined by the size and amenities of the building. Systems and components like an HVAC system, separate electrical service, a bathroom or kitchen will increase the building inspection fee.
Due to licensing requirements set by Virginia, many home inspectors are not licensed or qualified to inspect for lead based paint or asbestos, which includes documenting even suspected asbestos containing products or materials. Virginia code 18VAC15-20-10. states "Asbestos Inspector's License: Required for individuals who inspect buildings to identify asbestos containing material." "Asbestos Inspector's License" means an authorization issued by the board permitting a person to perform on-site investigations to identify, classify, record, sample, test and prioritize by exposure potential asbestos-containing materials. "Inspection" means an activity undertaken to determine the presence or location, or to access the condition of, friable or nonfriable asbestos-containing material (ACM) or suspected ACM, whether by visual or physical examination, or by collecting samples of such material. This term includes reinspections of friable and nonfriable known or assumed ACM that has been previously identified. Due to the above state regulations Aztec Home Services, does not document or inspect for the presence of ACM's (Asbestos Containing Materials). If you are concerned that the home, you are purchasing may contain ACM"s you should contact the DPOR to locate and hire a properly licensed and qualified asbestos inspector. (804) 367-8595 The regulations are similar for lead based paint inspectors.
Inspection Services
Aztec Home Services provides home inspection services in Harrisonburg and the surrounding area, and highly recommends and prefers home buyers be present during home inspections.
After all it is the best time to ask questions and learn about the interstices of your new home. Aztec Home Services also offers additional inspection services like radon testing in Harrisonburg and mold testing in Harrisonburg. These inspection services are not included with the home inspection, so make sure to let your agent or home inspector know about your desire to have these additional inspection services conducted during your Harrisonburg home inspection.
      Home inspectors and inspection reports are not created equal. What Aztec Home Services provides is so much more. Though "Not required by the state regulation" Each inspection includes:
"Not required by the state regulation" An Action Discoveries Summary: Items in plumbing, electrical, structural or HVAC systems that need immediate attention or are not functioning properly. Items that in the opinion of the inspector pose a significant safety risk to those occupying the property. The summary also includes active water intrusion.
"Not required by the state regulation" An Intermediate Discoveries Summary: Items that in the opinion of the inspector do not require immediate attention but should be addressed in a timely manner.
"Not required by the state regulation" Maintenance/Upgrade Items:  Items that are in need of typical maintenance and items that will enhance the property or operation of a system.
"Not required by the state regulation" FYI (For Your Information) Items:  States the location of your main water valve a long with a full color digital picture, the location and size of your air filter, heating and cooling temperatures produced during your home inspection, pictures of your HVAC and water heater data plates.
"Not required by the state regulation" Digital pictures of discovered issues and videos of your attic and crawlspace. 
"Not required by the state regulation" A tool that allows you to create your own repair list right from the home inspection report. Making it easy to respond to the seller and create a list of maintenance items to help you maintain your new home. 
"Not required by the state regulation" Inspector Charlie: An RC four wheel drive vehicle than can access crawlspaces as low as 7 inches. An area that other home inspectors do not access. 
"Not required by the state regulation" A 60 page home maintenance manual written by your home inspector.
"Not required by the state regulation" A 90 Day Post closing warranty. Learn more here.
"Not required by the state regulation" A Certified Residential Thermography Scan: a thermal scan of the entire home. This can alert you to potentially hidden water intrusion, plumbing leaks, over heating electrical devices and missing insulation. Issues that cannot be seen without the camera.
"Not required by the state regulation" A Certified Visual Mold Evaluation: an evaluation that can save you money and alert you to the presence of potentially harmful microbial growth. (MOLD) 
"Not required by the state regulation" Access to your home inspector long after you move in. We are here for you and will provide you free advice regarding home maintenance and repairs.
                                                   You get all of this too!
So, what is the purpose of a home inspection and why should you get one?
A home inspection by Aztec Home Services unfortunately points out imperfections in the home. Not all imperfections are serious issues, but items you should know about. The home inspection will provide you with an expert opinion on the current visible condition of the homes foundation, heating and air condition, electrical and plumbing systems. Our home inspection will assist you in separating serious issues from normal home maintenance issues and provide you with the information you need to make a well-informed decision about buying the property. The home inspection is also a great time to learn how the home works, where the main water shut of is and where and how to change the HVAC filter.