Standing out among Harrisonburg and Shenandoah Valley Home Inspection Companies
Hello,
I am Mike (Dee) Donitzen the owner of Aztec Home Services LLC. We are located in Virginia's beautiful Shenandoah Valley and serve Harrisonburg, Mount Jackson, Staunton, Luray, Waynesboro, Lexington Virginia and the surrounding area. We are a Virginia Licensed Home Inspector and provide home inspections in Harrisonburg, Staunton, Mount Jackson and Luray, Waynesboro, and Lexington Virginia and cities within the following counties; Rockingham, Augusta, Page,Shenandoah, Rockbridge and Albermarle counties of Virginia. Additional services include NRPP Certified radon testing and Certified Mold testing and evaluation.
Experience You Can Count On
With almost 40 years of experience building, repairing homes and several thousand home inspections our past experiences is your advantage when it comes to protecting your family and financial future. Home inspectors in Virginia are not required to have direct home building experience or tell you about the home maintenance needs. This can leave you holding the bag! If you are looking for a home inspector in the Shenandoah Valley, Harrisonburg, Staunton, Luray, Mount Jackson, Charlottesville, or Lexington Virginia with hands on experience building and repairing homes, then you have found the right home inspector.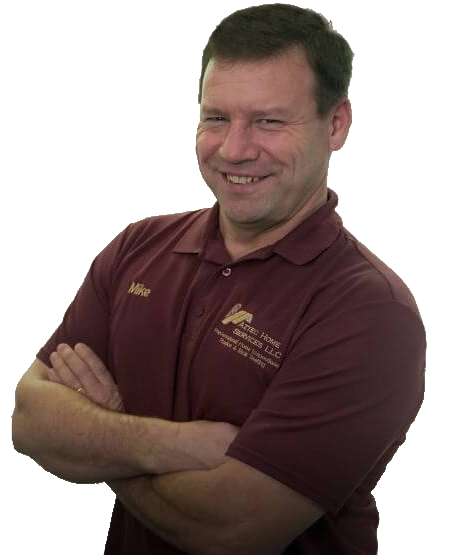 Trusted and Verified Home Inspectors
Aztec Home Services has been awarded a perfect 5 Star Google and BBB rating from our past customers. Making us the most reviewed home inspection company in the Shenandoah Valley. We believe that providing a home inspection is so much more than pointing out deficiencies in the home and goes well beyond a missing outlet cover that anyone can see. Aztec Home Services home inspectors provides a 12 Month $100,00.00 Structural Warranty with every full home inspection, we also provide repair and home maintenace advice and recommendations for many of the issues discovered during your home inspection. Having an on call licensed contractor, as well as a licensed home inspector provides you with a greater, more informative and helpful home inspection. Additionally, each inspection also comes with a 60-page interactive home maintenance manual that was designed and written by our lead home inspector, Michael Donitzen. View a Sample Home Maintenace Manual. Maintenance Manual Sample
With his well-rounded knowledge base you get the best value and the best protection you can buy. Protecting your family and your financial future is your top priority. Providing you with a thorough and informative tool to do so, is our top priority. Don't buy a money pit! Schedule with us today!
Remember this, buying cheaper in the beginning means paying more in the end.
Aztec Home Services is here to protect your family and financial future with professional, quality, thorough and knowledgeable home inspections, that are backed by and provided at no cost home warranties and can include professional certified radon and mold testing.
If you have questions send us an e-mail or give us a call. Even if we did not conduct your home inspection. We would be happy to assist you!
Michael R. Donizten

Buying a home is a big investment. Whether it's your first or tenth, the last thing you want is a money pit in the Shenandoah Valley of Virginia. Aztec Home Services provides home inspections in Harrisonburg, Staunton, Mount Jackson, Luray and the cities within the following counties: Rockingham, Augusta, Shenandoah, Page, Rockbridge and Abermarle Virginis Counties. Schedule your home inspection with a qualified Virginia Home Inspector today. Don't forget to let us know if you need a radon or mold test with your home inspection!