About Your Home Inspector
Licensed Home Inspector Mike Donitzen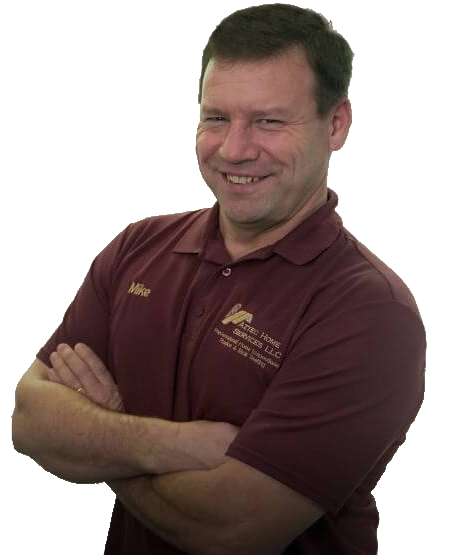 Why you should hire AHI as your home inspector.
I can't speak for other home inspectors, but the reason you should hire me, and I mean no insult. I don't care if you buy the property!  You hire a home inspector to make you aware of the condition of the home not sell it to you. I am not a Realtor, that's not a home inspector's job. That's why you should hire me as your home inspector.
Be wary of mold and home inspectors that make light of this health hazard.  See Virginia Code 55.1-703. Virginia home buyers are advised to exercise due diligence when purchasing a home, including obtaining a home inspection and a mold assessment performed by a business that adheres to the EPA mold assessment guidelines. The VA Home Inspection Standards do not require home inspectors to report mold even if they see it during a home inspection. 
Over 43 years of experience building, repairing, and inspecting homes
Hello,
I am Mike (Dee) Donitzen, licensed home inspector and owner of Aztec Home Inspections Inc. I truly believe my quote " When the cost of one's service is more important than their customer and their integrity, both lose."  I will always report siginificant discoveries what I find during a home inspection and not worry about losing a referral. 
Located in Virginia's beautiful Shenandoah Valley I serve Harrisonburg, Mount Jackson, Staunton, Luray, Waynesboro, Lexington, and Charlottesville, Virginia, and the surrounding area.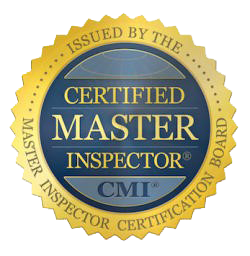 EXPERIENCE YOU CAN COUNT ON
With over 43 years of experience building and repairing homes, and over 11,000+ completed home inspections, you'll benefit from my knowledge and support during your home inspection.
Home inspectors in Virginia are not required to have direct home building experience or tell you about the home's maintenance needs. This can leave the home buyer lacking in need to know crucial information about the property!
If you are looking for a trustworthy, knowledgeable home inspector with hands-on experience building and repairing homes, then hire Aztec Home Inspections as your home-buying partner.
Trusted & Verified Home Inspector
Aztec Home Inspections has been awarded a perfect 5 Star Google and BBB rating from our past customers, making us the most reviewed home inspection company in the Shenandoah Valley.
I believe that a home inspector should go above and beyond simply pointing out major deficiencies in the home. Small home maintenance items can lead to major costly home repairs. Aztec Home Inspection reports include maintenance and upgrade documentation to help prepare you to take care of your investment.
With a licensed contractor and a licensed home inspector serving you, you'll receive a more informative and thorough home inspection.
Each inspection also comes with a 60-page interactive home maintenance manual that was designed and written by me your home inspector, Michael Donitzen. View a Maintenance Manual Sample.
With my well-rounded knowledge base, you'll get the best value and the best protection you can buy when you choose Aztec Home Inspections.
Protecting your family and your investment is your top priority. Our top priority is giving you a thorough and informative tool to do so.
Don't buy a money pit! Schedule with us today!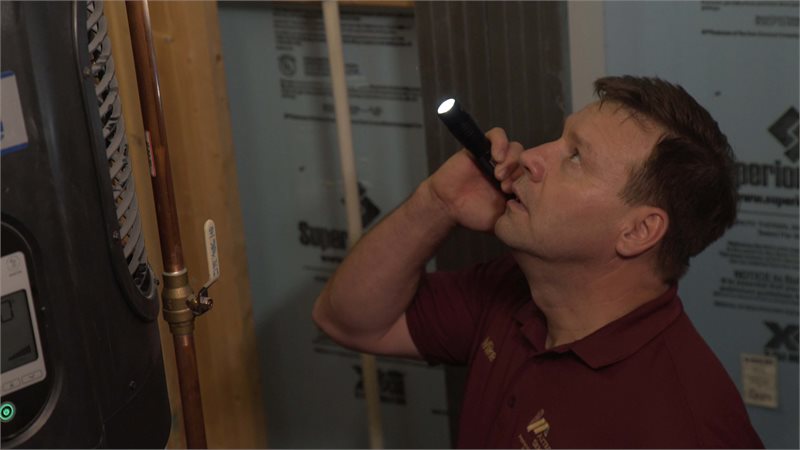 Remember this: Buying cheap in the beginning means paying more in the end.
Aztec Home Inspections is here to protect your family and financial future by delivering professional home inspections of the highest quality. We also offer professional certified radon testing and certified mold assessment's and testing testing.
Send us an e-mail or give us a call with any questions. Even if we did not conduct your home inspection, we are happy to assist you!
Michael R. Donitzen